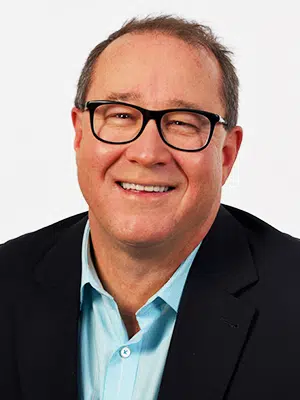 Sean Kelly
Program Director and Morning Show Host
Sean loves his job, especially getting to interact with Mix Nation. He's a big Toronto Maple Leafs fan, likes Adele and Celtic Music!
Wake up with Sean & Orlena every weekday from 6am to 9am
Email: sean@mix97.com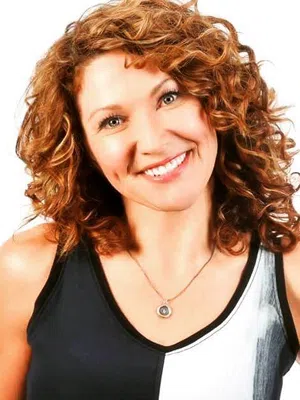 Orlena Cain
Morning Show Host
"The positive thinker sees the invisible, feels the intangible, and achieves the impossible."
A Loyalist College grad in the Broadcast Journalism program, Orlena interned then landed a contract with ET Canada as a Chase Producer and from that landed a job working as an on-air host on a popular Canadian television network, The Shopping Channel. Orlena has worked along side Joan Rivers, Suzanne Somers, Ivana Trump,Tony Little, Dr. Rey, Wolfgang Puck and Priscilla Presley at The Shopping Channel to name a few.
Cain's ambition also led her to create SugarCain Entertainment, where she interviewed a wide variety of well-known music artists, actors, models and more. Sugarcain ran for 6 years and accumulated 25 female journos with 200-thousand readers. She's interviewed countless International and Canadian celebrities during her tenure with Sugarcain Entertainment.
Orlena also uses her voice over talents to a variety of voice over projects internationally.
In addition to her media pursuits and busy schedule, Orlena dedicates her spare time to child abuse prevention. A board member for 2 years, she continues her support of The Ontario Children's Aid Society, where she shares her personal story of abuse in a provincial campaign to raise awareness. Orlena also donates her time to speaking engagements to raise awareness and help prevent child abuse, by sharing her personal story of adversity and success.
Being a strong member of the community is important to Orlena and she dedicates a lot of her spare time to charitable events and organizations.
A true animal lover, Orlena can be seen dog walking at the local Quinte Humane Society as well as supporting other animal loving causes.
Orlena's outgoing personality, sense of humor is a perfect addition to the Mix Morning Crew weekdays beginning at 6 a.m. with Sean Kelly.
Email: orlena@mix97.com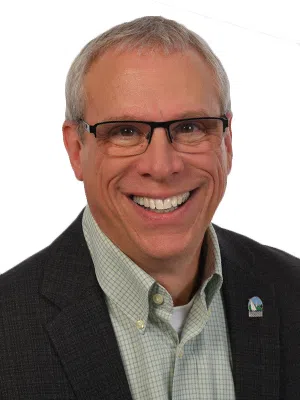 Jack Miller
Sports Director
Jack started at Quinte Broadcasting back in the 1970's and has made quite an impression on our community. The Cornwall native started as the host of CJBQ's afternoon show and moved into the Sports Director's Chair in 1979. Jack has been the play-by-play voice of the Belleville Bulls since 1981 and spends his Christmas Break working with Team Canada on the National Radio Broadcasts at the World Junior Tournament. He was also elected to Belleville City Council in 2006.
Jack can be heard weekday mornings bringing you the latest sports scores on 800 CJBQ, Mix 97 and Rock 107. Or shouting "He Scores" at an OHL rink near you.
Email: jack@mix97.com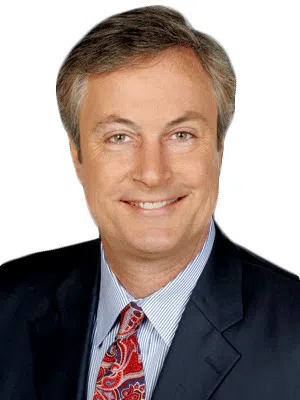 Kevin Williams
Mix Meteorologist
To say that Kevin is a life-long weather enthusiast is an understatement. He's always been interested in the weather. His first weather job was in high school providing the daily weather report on the morning announcements. The segment was called "Weather by Williams." His first professional job was with a private meteorological consulting firm in New York City in 1976. Kevin earned a Bachelor of Science degree in meteorology from Cornell University in 1981.
He formed his business now called WEATHER-TRACK in 1980 in Ithaca and moved the business to Rochester in 1983. Weather-Track now serves clients in North America and Europe. Clients include radio stations, Fortune 500 companies, utilities, municipalities, ski resorts, education centers, newspapers, producers, agriculture interests, marine interests, aviators, attorneys, and more. Kevin's television career began on Ithaca's WICB TV in 1980. Kevin is a full member of the American Meteorological society and holder of its seals of approval for radio and television. Kevin is also the the author of three weather books, his latest is entitled, "Keep Looking Up." In addition to all that, Kevin is very active in local community groups including the Humane Society, the United Way, and various school programs. Married to wife, Beth, they have two children, Brandon and Brianna and a dog, appropriately named, Nimbus. You can catch Kevin's weathercasts weeknights on NEWS 10 NBC at 5, NEWS 10NBC at 6, and NEWS 10NBC at 11.
Email: kevinwilliams@mix97.com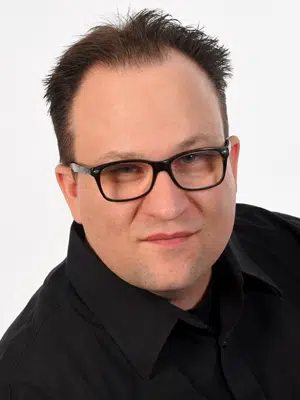 Justin Anderson
Afternoon Drive Host
Justin was born in Banff Alberta and raised in Brighton (Ontario) and started DJing when he was 13. He got the radio bug early on but only decided to take it further once he realized being a famous Rockstar Drummer wasn't his calling as he spent most of his time playing drums, guitar and piano.
Justin is well known to the Belleville air waves, Justin has done every on air radio shift from being a weekend part timer to evenings, drive and even morning radio. In his spare time, Justin spends most of his time on Facebook, Twitter and Instagram but also he's a very active outdoor enthusiast. You wouldn't know it looking at him but he's clocks in thousands of km's hiking and backpacking around Ontario's finest trails.
Fun Fact: Justin is a local award winning landscape photographer and a formal Howard Stern Show intern.
If you want to keep up with Justin, You can find him on:
Facebook: @justinandersonphotography
Twitter: @andersonmix97
Instagram: @andersonmix97
Email: justin@mix97.com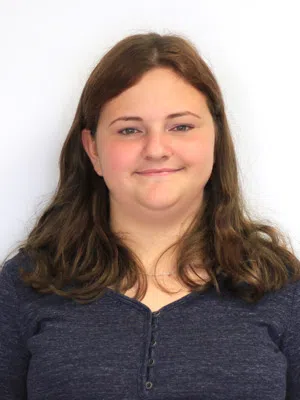 Alexandra J. Pagniello
Intern
Originally born in North York,Toronto. I have moved over the years until arriving in Foxboro, just north of Belleville. I am Currently a grade 12 student at St. Theresa css and planning to go to post-secondary for psychology of communication tech photography. I am an Avid reader, artist, animal lover and pet owner.