Tell us who your school day hero is.
Mix 97 wants to recognize those who go above and beyond, who spend their time making our kids better citizens, who really make a difference in our kids' lives.
Every Tuesday morning at 7:45am the Mix Morning Crew will announce the week's winner and spotlight the School Day Hero of the Week!
If your hero is chosen, they'll win a gift certificate to Wannamaker's Bakeshop!!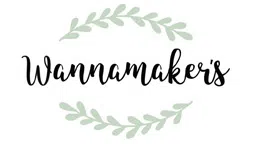 Mr. Lawrence
Foxboro Public School
What makes this person a hero? :
Teaches Grade One. Is always enthusiastic, encouraging and fun.
He always has a smile and is so positive every day.
He also gives his time, coaching several of Foxboro's athletic teams.
Everybody loves Mr. Lawrence!
Fill out the form below to submit your hero.
Mrs. Randi-Lynn Sheppard
Prince of Wales
What makes this person a hero? :
Mrs. Sheppard is an amazing DECE (designated early childhood educator), who works tirelessly for her students. She constantly finds innovative ways to make learning opportunities fun and memorable for her students, often spending many late nights planning and setting up the classroom. She has turned the classroom drama center into many different things throughout the school year, such as a spaceship to explore outer space, as well as the ocean to discover how different life forms live and adapt to their environment. She makes sure each student has time for their interests to be fostered and encouraged (no matter how messy it may get!). Every student who has had the pleasure of learning with Mrs. Sheppard knows they are valued and loved, even after they have left her classroom. So please help us to show her that she is valued and loved by her students, colleagues, and community families too!!
Merianne Fess
Lifeguard from Sir James Whitney School for the Deaf
What makes this person a hero? :
Always goes above and beyond to make each child feel special, understood and safe. She learned sign language on the job and is constantly putting in incredible effort to learn more as she goes. She is the lifeguard at the school and teaches swimming lessons, as well as helps out as an EA when needed. She helps out with every event and field trip that she can. The students and faculty love her and she has gotten many praise from the department heads and principal. She goes out of her way to joke with the students and make them smile everyday. She deserves to be appreciated and her work should be acknowledged. Such an amazing spirit and kind heart. She is much more than a school day hero.
Karen McPherson
Teacher from Bayside Public School
What makes this person a hero? : Mrs.Mcpherson has taught my little girl Olivia for 2 years now(SK & now Grade1). Olivia has never had 1 bad thing to say about her teacher. She comes home everynight when positive things to say.
Mrs.McPherson always has a smile on her face(even tho you know she has had a rough day). She is always so patient kind and caring to all her students.
Mrs.McPherson we are so glad to have you in Olivia's school life, we cant thank you enough for all that you do for Olivia, her classmates, and the staff & students at Bayside Public School.
You are a true school hero!
Jon Wills
from Crossing Guard
Jon starts every student and driver's day off with a smile and a wave! He's a cheerful face to see in the morning and is at his post and ready to work no matter what the weather brings.
Mrs.Kerr
from Parkdale public school
She is always very kind and caring. She is there when I need her even when I don't. She is very kind to my other siblings and is there to talk when needed. She praises all the kids when there doing something good. She always has a smile on her face even if she is having a rough day. She is the best teacher in the whole wide world. That's why she deserves to win school day hero.
Mrs Laplonte
from St.Teresa S.S.
Always smiling, and easy to talk to. She has helped our daughter who struggles with anxiety want to go to school and not miss her class. She is fun and loving to all of the kids!
Warren and Cheryl
from Kente bus 🚌 driver and monitor with Hanthorn
My daughter is on the autism spectrum and has to travel from Belleville to Kente Public School to attend a program that meets her needs. She's been there since grade 4 and just had her grade 8 graduation so off to high school in September. For the past number of years, she's been traveling on the bus for 2 hours a day!!! And hating it. There were a number of pink slips for behaviour of course but Warren always greeted her with a smile and helped her end her long days with a smile by joking around with her as she got off the bus. His wife Cheryl is the monitor and she has always been very patient and understanding. She takes the time to talk to her and show her pictures of animals. She even let Rebecca use her cell phone to call me on the way home because she was scared of the thunderstorm. So I can't let this chapter of my daughter's life close without thanking these two people!!!
Hugh Culliton
from SHAPE Program at William R. Kirk School
SHAPE is an alternative program for secondary school students who for various reasons can not attend regular high school. SHAPE stands for – South Hastings Alternative Personalized Education. Hugh is a true HERO to his students! He goes above and beyond on a daily basis with his incredible kindness, support and guidance with his wonderful sense of humour! Unfortunately for SHAPE, this is Hugh's last year with this program – he is moving to another alternative program in Shannonville called HOPE – those students will be so lucky to have Hugh as their teacher. Hugh will be missed by his fellow staff members and wish him well in his new role.