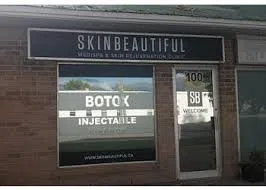 Bioidentical hormones are manmade hormones derived from plant estrogens that are chemically identical to those the human body produces. Estrogen, progesterone, and testosterone are among those most commonly replicated and used in treatment.
SKINBEAUTIFUL Medi Spa Where beautiful skin & science come together. … doctor supervised clinic in the Belleville area specializing in cutting edge laser & skin rejuvenation treatments!
RN JENNIFER SLOAN from SKINBEAUTIFUL MediSpa joins the Mix Morning Show with Sean Kelly Orlena Cain and Alana Cameron this morning to talk about the benefits.
LISTEN HERE